Our 12 Days Rwanda Uganda Combined Tour gives you more than what you expect on your African Safari. Take part in Gorilla tracking in Uganda and Rwanda in addition to an opportunity to follow the Golden monkeys of Parc volcanoes Rwanda. Inquire Now We further take you to Uganda's incredible natural life safari parks including Murchison falls, Kibale Forest for Chimpanzee tracking and Queen Elizabeth National Park for plentiful game and wildlife like the Buffaloes, Hippos, Elephants, Lions, warthogs and innumerable excellent bird species.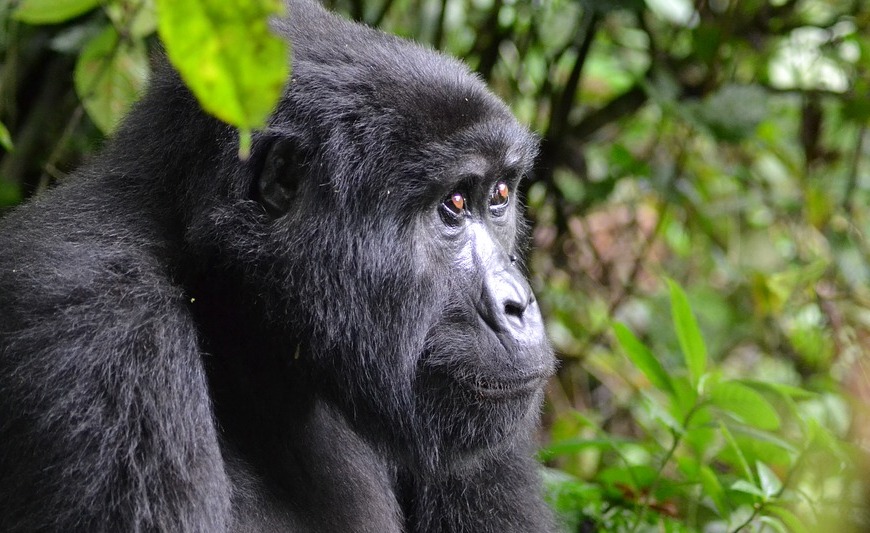 Day 1: Kampala – Murchison Falls National Park
Your driver will brief you on the day's program after which you leave on the 6 hours excursion to Murchison Falls National Park, go on through Nakasongola to the Ziwa Rhino Sanctuary. At the safe-haven you get an instructions from the officer with respect to the rhino venture and afterward continue to travel the safe-haven. Notwithstanding the rhinos the asylum has more untamed life including monkeys, elands, hippos and crocodiles. Following 1 to 2 hours of rhino following and natural life seeing you proceed to Masindi town for lunch at Masindi Hotel or Court View Hotel. After lunch drive out of Masindi town and go on with a visit to the highest point of the falls. From there on continue to your hotel.
Day 2: Game Drive and Boat Ride on the Victoria Nile
Have early morning breakfast at around 6.30 and set out for the Game Drive by 7.00am. This is the ideal planning to get the nighttime and trackers prior to getting back to their hideaways as well as the ambitious people. Murchison Falls National Park is crossed by River Nile partitioning it into the South and North Sections. The North segment has a higher populace of creatures henceforth more liked for game drives. In the event that your hotel is on the Southern segment you will head to the ship crossing and get to the opposite side to begin the game drive.
Navigate the significant game paths particularly around the Paraa region and view heaps of untamed life including among others giraffes, elephants, jackals, bison, lions, warthogs, Jackson's Hartebeests, antelops, hyenas, waterbucks, and the much tricky panthers. The game drive goes on around 4 hours after which you return to the hotel for your lunch and unwinding. Later at around 2.30pm you set out for the boat ride on Victoria Nile.
Waterway Nile is propensity for a considerable length of time creatures including heaps of hippos and crocodile. A few creatures come to the Nile to drink water, cool off and invigorate and others to eat new grass along the banks. The boat ride is great for close experience natural life seeing. Hope to locate parcel of bison, elephants, impalas and a mixed drink of birds. The ride takes you to the lower part of the Murchison Falls and you could climb to the top for amazing perspectives on these lovely falls.
Day 3: Murchison Falls-Kibale Forest National Park.
The entire day drive south by means of Hoima to Fort Portal through verdant open country and past customary properties and ranches along Albertine Rift slopes. Stronghold Portal rests in the shadow of the legendary Mountains of the Moon.
Day 4: Chimpanzee journeying and Bigodi Walk
Early morning journey for chimpanzees and 10 other primate including l' hoestes, Red Colobus, blues, red followed and dark – cheeked mangabey. The aide will give point by point clarifications, on primates, yet on all the woods fauna and vegetation and will guarantee that your walk is both instructive and charming. This walk is incredible for survey bird life and seeing primates around other people. Kibale is the best hold in Africa to see chimps, a thick wilderness with a transcending shade. In the wake of following the chimps in the early evening you will take a nature stroll to the Bigodi swamp-to see one of a kind greenery.
Day 5: Kibale – Queen Elizabeth National Park
Morning go for a stroll to the cavity lakes and a visit to the Vanilla homestead around Ndali Lodge. Later drive whenever it might suit you continue to Queen Elizabeth National Park for a midday unwinding and touring.
Day 6: Queen Elizabeth National Park
Early morning game drive in Uganda's best park, where everything major game can been found in overflow. Sovereign Elizabeth National Park's different eco-arrangement of lush fields, tropical timberland, waterways, marshes, lakes and volcanic pits is home to an extraordinary wealth of untamed life. Game drives in this park, with the gigantic Rwenzoris as a scenery gives superb chances to see lion, panther, monster woodland hoard, Cape bison, elephants, defassa waterbuck, Uganda Kob, Topi and hedge buck. After lunch continue to Queen Elizabeth National Park for a midday boat voyage along the Kazinga Chanel.
Day 7: Kyambura Chimpanzee following – Bwindi
After our morning meal, we head to Kyambura Gorge for Chimpanzee following, you will follow the chimpanzees as they pay special attention to food and taking great consideration of their young ones as a family, from there on jump to Bwindi Forest National Park through Ishasha for the a game drive for the tree climbing lions with Lunch at Ishasha Wildness Camp, Thereafter be moved to Bwindi.
Day 8: Gorilla Tracking Safari in Bwindi Forests National Park
After breakfast, go to the recreation area head quarters for instructions about the mountain gorillas and the recreation area. Go into the wilderness to look for the timid primates in their fog. Whenever meet them it is one hour permitted remaining with the primates for the clients to partake in those playing, take remarkable photos. Convey with you the downpour gears, walkable shoes, cottage, bug repellent, sun screens, stuffed lunch and packaged mineral water. Go through the evening visiting the neighborhood networks around the recreation area like the run of the mill Bakiga homes, nearby breweries, customary healers, Batwa social exhibitions, neighborhood schools and craftsmanship and art shops.
Day 9: Bwindi Forests-Rwanda Parc Volcanoes
Move to Kinigi at the lower regions of the Volcanoes from Uganda in to Rwanda Ruhengere with lunch enroute.
Day 10: Gorilla Trekking Rwanda
After breakfast, you will withdraw for the central command of the Park where your driver-guide will achieve the important conventions for you. You will meet your officer guide(s) for a preparation about the best creature experience of all time! Subsequent to allocating your gorilla bunch you will then, at that point, enter the wilderness for your gorilla tracking visit in Rwanda. Evening climb for a local area stroll to the Banyarwanda public and partake in their various exhibitions and furthermore investigate more about their extraordinary culture.
Day 11: Rwanda Golden Monkey Trekking – Kigali
After breakfast, you will answer to the central command for a little while of the brilliant monkeys (cercopithecus mitis kandti). A visit to the brilliant monkeys is totally different experience from gorilla-seeing, the monkeys respond and communicate in an unexpected way; they will continue to play find the stowaway much to the pleasure of the guests. move to Kigali. While heading to Kigali, a few stops will be made to appreciate the landscape.
Day 12: Kigali Out
Get up at your inn, contingent upon your takeoff time and assuming you botched the open door the principal day, you will have your Kigali city trip including the Genocide Memorial focus at Gisozi. Move to the Airport for your flight.
End of the 12 Days Rwanda Uganda Combined Tour.
The 12 Days Rwanda Uganda Combined Tour includes;
All ground Transportation.
Bigodi walk
Game drive
Boat tip
Two Chimpanzee tracking permits per person.
Enroute Lunches
Packaged drinking water
Two Gorilla grant for every individual Uganda and Rwanda
Local area visit Bwindi
Brilliant monkey journeying Rwanda
Enroute lunch
Full board convenience according to the agenda
Driver guides remittances
Exclusions; Air admission, Visa, Alcoholic beverages, clothing, tips to nearby aides, phone, and watchman expense while journeying, individual protection, individual shopping bills.