This 15 Days Best of Uganda Wildlife Tour offers Uganda's tour highlights in an activity filled camping experience. The campsites are carefully selected for their proximity to the main tourist destinations through out the safari. Contact us to book the 15 Days Best of Uganda Wildlife Tour.
Inquire Now The tour is an impressive blend of nature, culture and history.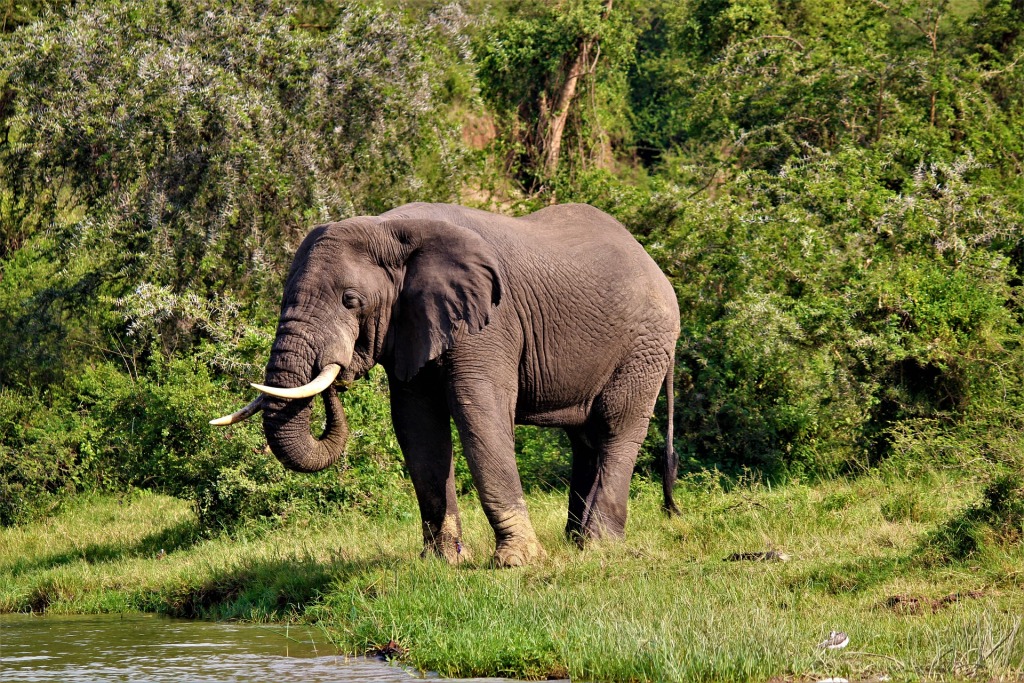 Day 1: Arrival in Uganda
On arrival at Entebbe International Airport in Uganda and after finalizing the formalities, you shall be welcomed by your guide, who will then drive you to your hotel. Depending on your time of arrival, you may choose an optional activity around Entebbe. This is the start of the 15 Days Best of Uganda Wildlife Tour.
Day 2: Visit Mabamba Swamps and Drive to Jinja
After breakfast you will head to Mabamba Swamp located on Lake Victoria a large tract of marshlands with various channels through it which provides the perfect habitat for countless water birds. Keep your eyes open for the Shoebill Stork and web toed Sitatunga Antelopes. You will proceed to Jinja for a Boat ride on the River Nile.
You will pitch camp at The Haven Lodge overlooking River Nile.
Day 3: Drive to Kitgum via Nyero Rock Paintings
Today after breakfast you will drive to Moroto town to spend the night right before your next camping adventure. Along the way you will visit the Nyero rock paintings. They comprise of a three-tiered rock shelter with primitive paintings on the inner surface that dates back to the Iron Age. You can set up camp relax and enjoy the beautiful and
quiet ambiance that this peaceful town exudes.
Day 4: Transfer to Kidepo Valley National Park
You will drive to Kidepo National Park. You will arrive at your lodge in the National Park in time for lunch, you will have time to see and set up camp before you embark on an evening Game drive. The Park lies in the rugged, semi arid valleys between Uganda's borders with Sudan and Kenya, some 700km from Kampala. Gazetted as a national park in 1962, it has a profusion of big game and hosts over 77 mammal species as well as around 475 bird species. Kidepo is Uganda's most isolated national park.
Day 5: Nature Walk and Game Drive
After your breakfast, start your drive through the Narus Valley where you will have a nature walk in the park. In the afternoon, you will enjoy another game drive Kidepo National Park is a savannah landscape that extends in all directions, It is home to elephant, zebra, giraffe, huge herds of buffalo, warthog, duiker, Jackson's Hartebeest, lion, leopard, cheetah and hundreds of bird species, Buffalos, and Elephants. Other animals that may be seen roaming around include: Jackal Roan Antelope, waterbuck, Eland, Oribi, Klipspringer, Lions etc.
Day 6: Game Drive and Community Visit
After an early morning breakfast, embark on a morning game that will take you through the Narus Valley to see herds of buffaloes, elephants, giraffes, zebras and hopefully some lions, leopard and the elusive cheetah. This will also enable you to be in full sight of varieties of birds as well. You will rest at the lodge after your Lunch until evening where you will go for a cultural tour in the Karimajong community. Here you will spend a wonderful evening with Karamajong people and have an insight of their way of life and beliefs. At the end of the tour you will be able to understand why their pride makes them slow to adapt to globalization.
Day 7: Drive to Murchison Falls National Park
After breakfast you shall drive south west to Murchison Falls National Park, Uganda's biggest National Park. You shall have a stop in Gulu town to purchase some items then proceed to the national Park. After identifying your camping ground and setting up camp you will go for an evening Game drive. You will set up camp at The Nile Delta campsite.
Day 8: Morning Game Drive and Afternoon Boat Ride
After an early breakfast, proceed for a game drive. This is a beautiful drive across savannah, Borassus Palm Forest and grassland down to Lake Albert where the Albert Nile heads north. Drive in the open African savanna in search for Lions, Leopard, Hyena, Buffalo, Elephant, Jackson Hartebeest. Oribi, Waterbucks, Uganda Kobs, and enjoy spotting various Bird species such as the Secretary Bird, Black Chested Snake Eagle, Tawny and Marshal Eagles Carmine and Swallow Tailed Bee- Eaters and many more. In the afternoon have a boat ride up the Nile, to Murchison falls, where the park derives its name. You will hike to the top where you will experience the deafening roar of the falls.
Day 9: Drive to Fort Portal
Today you will drive to Fort Portal to Kibale National Park. Along the way you will stop by a tea plantation. You will stop in Fort portal town to do shopping. In the afternoon you will arrive at your accommodation. You may also choose to explore your surroundings at Kibale national park.
Day 10: Chimpanzee Trekking – Drive to Queen Elizabeth National Park
After breakfast you will go for Chimp tracking and enjoy a wonderful forest experience. Kibale's 795km2 National Park contains one of the most beautiful and varying tracts of tropical forest in the whole of Uganda. This is home to 13 species of primate including chimpanzees. After lunch you shall proceed to Queen Elisabeth National Park, enjoy a game drive on your way in. Named after her Majesty the Queen of England, it is Uganda's most popular and most scenic game reserves. It stretches from the crater-dotted foothills of the Rwenzori range in the north, along the shores of Lake Edward to the remote Ishasha River in the south, incorporating a wide variety of habitats that range from savanna and wetlands and lowland forest.
Day 11: Game Drive and Boat Ride on Kazinga Channel
Have an Early Morning Game Drive. There are over 100 mammal species that include Lions, Hippos, Buffaloes, Leopard, Spotted Hyena, Elephants and the elusive Giant Forest Hog in this park. The Primates include Chimps, Black and White Colobus Monkeys, Blue, Black faced Red Colobus, and Red tailed monkeys and Olive Baboons. Return to the Lodge. In the afternoon, you shall have a boat ride on Kazinga Channel. Queen Elizabeth boasts one of the highest bio diversity ratings of any game park, from the open Savannah to Rain Forest, dense Papyrus Swamps and Crater Lakes to the vastness of Lake Edward. After your boat ride you will have another game drive, time allowing.
Day 12: Drive to Bwindi via Ishasha Game Drive
After breakfast you will have a morning game drive in Ishasha discovering other hiding spots that the tree climbing lions enjoy. Afterwards you will proceed to Bwindi Impenetrable National park. The park is home to the endangered mountain gorillas. This fascinating mountain forest hosts chimpanzees and spectacular birds. There are 23 of the 24 Albertine Rift endemic bird species including Blue-throated Broadbill, bar-tailed Trogon and other beautiful
forest species. You shall go to bed earlier this evening, since you should be fit for gorilla trekking the next day.
Day 13: Gorilla Trekking Experience
This morning you will get up very early for gorilla trekking. Trekking the Mountain Gorilla is one of the most exciting wildlife experiences on earth. The trek will take between 2 and 6 hours, but is well worth the effort. You will be led by an experienced ranger who will tell you interesting facts about flora and fauna and the lifestyle of the Gorillas. As an alternative to gorilla trekking, there are several walks that can take you.
Day 14: Drive to Lake Mburo National Park
After breakfast you shall drive to Lake Mburo National Park. Even at the entrance to the park you can watch impalas and zebras. Have a game drive as you enter the park. The Lake Mburo National Park forms a mosaic-like habitat with rocks, dry slopes, open and wooded savannas, forests, and swamps increases. This diversity of habitats has the diversity of bird life with 313 bird species recorded in the park, including flame head Barbet, Long-tailed
Zitting Cisticola (Tabora), African Bins Rail, Collared Barbet, binding Bush singer among others.
Day 15: Morning Nature Walk – Departure
Early in the morning have a guided nature walk, return to the camp for a hearty breakfast. After, you will start your journey back to Kampala. Cross the equator and have time to take photos at the equator. Buy a few souvenirs and have a quick picnic lunch. Later you depart for the Airport and take your flight back home.
End of the 15 Days Best of Uganda Wildlife Tour.