This 5 Days Magical Rwanda Uganda Safari joins gorilla trekking safari in Uganda and this time round renders you visit Rwanda's Parc volcanoes for Golden monkey tracking. While in Bwindi on your gorilla visit, you will go into the wilderness to look for the timid primates in their fog. When you meet them, you are allowed one hour with them. Contact us to book our 5 days mystical Uganda and Rwanda Safari delivering you the most intriguing gorillas and golden.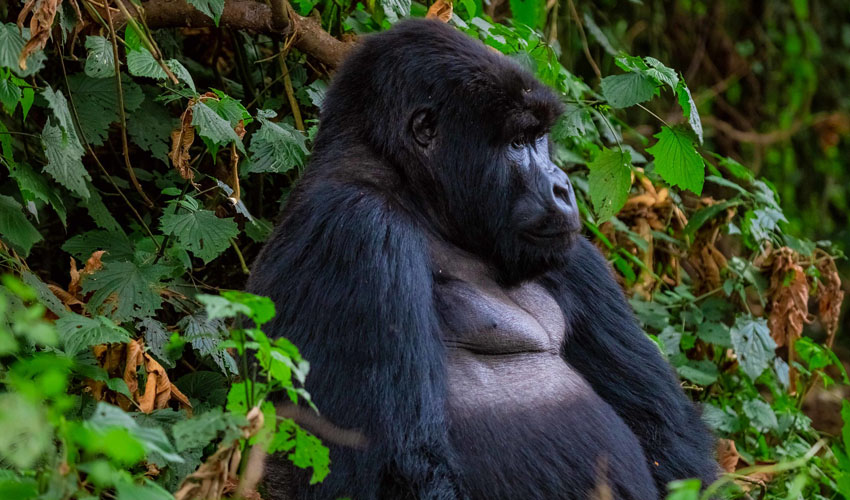 Day 1: Kampala to Bwindi Impenetrable National Park
Our driver will get you for the 63 days Uganda and Rwanda gorilla following safari at 7.00am. You will be gotten from any place you consider helpful. We will have a concise visit at the Uganda Equator for some photographs along the Equator crossing and from there on continue to Mbarara town for our lunch at Agip Inn/Igongo Cultural Center. Go on with the drive to Bwindi as you experience the undulating land structures, vegetations and the Ankole long horned dairy cattle.
Day 2: Gorilla Tracking in Bwindi Forests National Park
After breakfast, go to the recreation area head quarters for preparation about the mountain gorillas and the recreation area. Go into the wilderness to look for the timid primates in their fog. Whenever meet them it is one hour permitted remaining with the primates for the clients to partake in those playing, take remarkable photos. Convey with you the downpour gears, walkable shoes, hovel, bug repellent, sun screens, stuffed lunch and packaged mineral water. Go through the evening visiting the neighborhood networks around the recreation area like the common Bakiga homes, nearby breweries, conventional healers, Batwa social exhibitions, nearby schools and workmanship and art shops.
Day 3: Bwindi Forests – Rwanda Parc Volcanoes
Move to Kinigi at the lower regions of the Volcanoes from Uganda in to Rwanda Ruhengere with lunch enroute.
Day 4: Rwanda Golden Monkey Trekking – Kigali
After breakfast, you will answer to the central command for a little while of the brilliant monkeys (cercopithecus mitis kandti). A visit to the brilliant monkeys is totally different experience from gorilla-seeing, the monkeys respond and cooperate in an unexpected way; they will continue to play find the stowaway much to the enjoyment of the guests. move to Kigali. En route to Kigali, a few stops will be made to respect the view.
Day 5: Kigali Out
Get up at your inn, contingent upon your takeoff time and assuming you botched the open door the principal day, you will have your Kigali city trip including the Genocide Memorial focus at Gisozi. Move to the Airport for your flight.
End of the 5 Days Magical Rwanda Uganda Safari.
The 5 Days Magical Rwanda Uganda Safari includes;
One Gorilla license for every individual Uganda
One Golden monkey license grants for Rwanda
Transportation by our safari vehicle, driver and fuel
All suppers according to the schedule
Packaged drinking water
Full board convenience according to the agenda
Local area visit.
Kigali Genocide visit – Time allowing.
Driver guides recompenses.
Equator crossing visit.
Exclusions: Air toll, Visa, Alcoholic beverages, clothing, tips to nearby aides, phone, and watchman expense while journeying, individual protection, individual shopping bills.