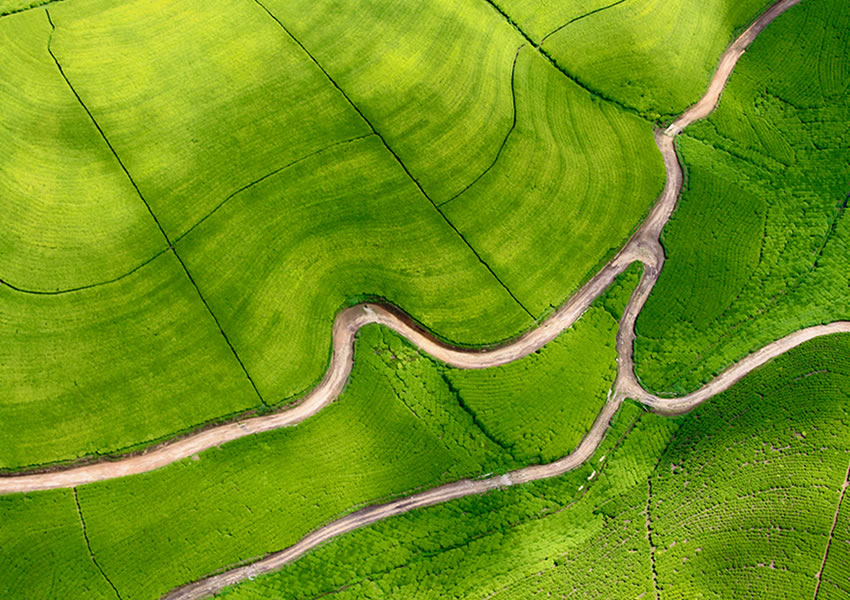 All About Rwanda – The Land Of A Thousand Hills.
A largely undiscovered Eden lies in Rwanda, she promises unrivalled biodiversity, the land of a thousand hills, a number of dramatic mountains and volcanoes, it has some of the oldest and most precious rainforests on earth, captivation glittering skein of lakes, rivers and waterfalls as well as an assortment of 4 National parks. Rwanda's National parks boost 13 species of primates and approximately 670 species of birds many of which are globally endangered. Many visitors from around the world flock this country every year for wildlife safaris, self drive in Rwanda and family trips.
Land of A thousand Hills
Rwanda is beautifully set against a backdrop of towering volcanoes and a mist wreathed mountains. The country is a home to numerous rolling hills which are so rich for cultivation and for witness, during your Rwanda safari; you will surely spot a lot of tea plantations and other crops on these hills. Apart from cultivation purposes most of hills are perfect for hiking experiences and some are beautifully forested. These rolling hills offer a beautiful back drop for Kigali capital city and everyone that visit this country appreciates their beauty.
The Gorillas In The Mist
The volcanoes shot to world fame with the 1988 film, Gorillas in the Mist, which documented the 20 years of pioneering gorilla research undertaken by American primatologist, Diane Fossey, who was murdered in 1985 by poachers. Gorilla tracking is one of the best highlights for a trip to Rwanda especially to the Volcanoes National park. These gentle creatures are heavily protected and only a number of thirty visitors are allowed per day.
The Royal Palace at Nyanza
The royal palace at Nyanza is an eye catching enormous woven dome and it was once a court for Rwanda's King locally called mwami. The king resided in this palace with his colorful courtiers, his royal Intore dancers, soothsayers, magicians, warrior, actors and musicians. The palace is currently a museum that show cases stunning displays of the culture of Rwanda and Intore dance mainly. A visit to the Nyanza Royal palace is such a rewarding adventure on your Rwanda safari.
Lovely lake Kivu
Lake Kivu is the largest of Rwanda's fresh water lakes and is surrounded by wooden hill and beautiful white sands beaches. The destinations offer beautiful lakeside resorts, water sport activities, island tours and marvelous leisure excursion. Towns of Kibuye, Gisenyi and Cyangugu offer perfect accommodation in both upmarket and basic hotels with fine dining and a great destination for honeymoon holidays.
Kigali City
Rwanda's attractive capital, Kigali ranges over several hills. Serene and compact it offers a world –class range of hotels, restaurants and bars and is one of the best places to experience the extraordinary spectacle of the Intore Royal Ballet. Also in the city is the world's famous and exceptionally moving Genocide memorial Center, a permanent exhibition documenting the tragedy of the 1984 Rwanda Genocide.