This 9 Days Rwanda Cultural and Gorilla Trekking Safari starts and ends in Kigali, Rwanda's capital. You will also visit Akagera National Park for amazing game drive encounters and exceptional boat trips on Lake Ihema/Shakani. Thereafter, you will have a cultural village visit to the local homesteads in Kayonza district, the take a trip visit to the twin Lakes, Butare then go for the breathtaking gorilla trekking adventure in the misty highlands of Volcanoes National Park. You will take a relaxation from the gorilla encounter at Lake Kivu where you can enjoy the fresh fried fish and then end of the Rwanda cultural tour with a brief tour of Kigali city taking you the famous historical site and shop souvenirs' in the city!
Tour Highlights
Wildlife Game Drives in Akagera National Park.
Gorilla trekking in the Volcanoes National Park.
9 Days/8 Nights safari accommodation.
Amazing boat trips on Lake Kivu.
Cultural tours & Community Excursion.
Iby'Iwacu cultural village visit.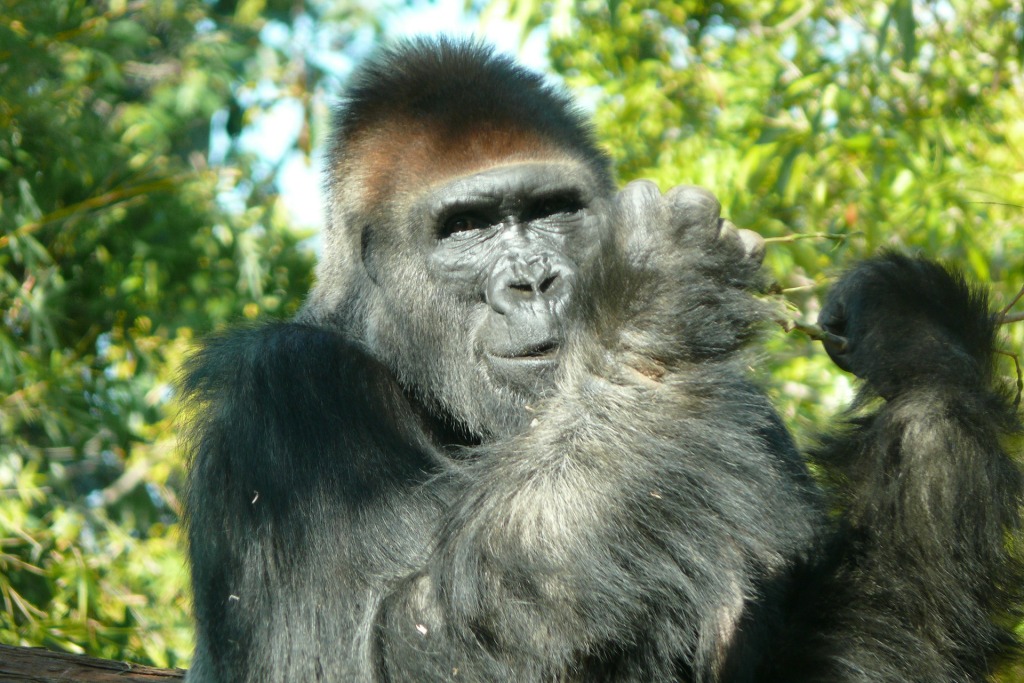 Detailed Itinerary.
DAY 1: ARRIVAL FOR THE RWANDA CULTURAL TOUR EXPERIENCE
Upon arrival in the land of "a thousand hills", you will be met by a welcoming tour-guide from Belle Africa Tours to transfer you from the airport to your preferred hotel. On your journey to the hotel, you will be enlightened on the tour activities and the flow of the whole itinerary. Feel free to ask questions and get clarity on some things you may need to know. Spend your night in Kigali city with the curiosity to experience typical cultural tours and wild encounters in the 9 days of this safari holiday.
DAY 2: KIGALI CITY TOUR & GENOCIDE MEMORIAL VISITS
Wake up to a sumptuous delicious locally made Rwandan breakfast and then begin of your day with a tour experience of Kigali City beginning with the remarkable historical sites in Kigali. You will take a trip to the Kigali Solaire, Stade regional, Kigali Genocide memorial site, Kandt Museum, Belgian camp for an ainsightful knowledge about the cultural and historical background of Rwanda. Thereafter, you will be transferred to Bugesera in the afternoon to visit the reconciliation village, Nyamata and Ntarama genocide churches. Later you will return to lodge for dinner and overnight.
Accmmodation Options: Up Market: Kigali Serena Hotel, Mid Range: Classic Hotel, Budget: Flame Tree Village Kigali, Meal plan: Breakfast, Lunch and Dinner.
DAY 3: TRANSFER TO AKAGERA NATIONAL PARK
Early in the morning, wake up to a delicious breakfast, and embark on a journey to Kirehe; with lunch en-route, visit Imigongo art center and practice ancient artisan in the region, watch the waterfalls in Rusumo on the border of Tanzania and Rwanda. After with leisurely scenic drive, proceed to Akagera National Park, home to wild game species, check into your safari lodge for dinner and overnight.
DAY 4: MORNING GAME DRIVE& CULTURAL VILLAGE VISIT
After having your breakfast of just a cup of coffee, you will head out for an early risers game drive and birding through the Akagera National Park. Expect to see a variety of wildlife and bird species including the elephants, lions, rhinos, antelopes, kobs, zebras, buffalos, among others. You will then later return to rest as you wait for your lunch. After a delicious lunch meal, prepare to depart to the northern part of the park to visit the pastoralist heritage experience. Return to lodge for dinner and overnight.
DAY 5: EARLY MORNING BOAT TRIP & EVENING GAME DRIVES
Wake up at 7:00 am to get ready for the game drive. After having breakfast, you will take a stunning boat ride on Lake Ihema to spot aquatic wildlife like crocodiles, schools of hippos and over 50 species of water birds like pelicans, sun birds among others. You will later return for your lunch and get some time of relaxation before an evening game drive. You will be on the lookout for more wildlife that you may have missed on the previous morning game drive. Later return to lodge for dinner and overnight.
DAY 6: CULTURAL VISIT THE TWIN LAKES
Today you will wake up early in the morning, have breakfast and check out of the hotel/lodge and thereafter transfer to Ruhengeri for unique ethnobotany tours. Have lunch en-route and then visit the twin lakes of Burera and Ruhondo. This will be accompanied with community project initiatives like brick making sites and bee hive locations among others. You will then embark on your journey to Musanze to book your hotel / lodge for dinner and overnight.
DAY 7: GORILLA TREKKING IN VOLCANOES NATIONAL PARK
You will wake up very early in the morning, have breakfast and set out for your briefing before Rwanda gorilla trekking adventures and how to conduct yourself while with the gorillas in the forest. Be sure to carry essential gorilla trekking items such as the hiking boots, rain jackets, a hat, sunscreen, and insect repellent is much required while in the tropical rainforest. If you have not met your gorilla group assigned by lunchtime, you will take a break and enjoy your packed lunch and then proceed on with the trek till you find the gorillas in their habitat. After spend your one hour with the gorillas, you will hike out of the forest and head to Buhanga forest for a Kinigi Cultural Village experience where you will also have a taste of local cuisine in Rwanda. Spend dinner and overnight here.
DAY 8: COMMUNITY TOUR & EXCURSION IN GISENYI
After your breakfast, you will check out of your hotel / lodge and transfer to the beautiful Lake Kivu. Lake Kivu, is Rwanda's largest waterbody and the deepest in the country. On your way to Gisenyi, you will visit the Banana and Sorghum beer production plants and you could even have a taste if you dare. You will then proceed to the shores of Lake Kivu to relax. Dinner and overnight.
DAY 9: CULTURAL VISIT TO BUTARE & TRANSFER BACK TO KIGALI
After breakfast at your lodge/hotel around Lake Kivu, you will take a journey back to Kigali but visiting Butare first. Butare is dubbed as "the intellectual town of Rwanda" with remarkable cultural experience you can explore by yourself. On your way back to Kigali, you will also visit the Basilica of Kabagayi, the ancient King's palace at Nyanza, National Museum and end your 9 days Rwanda cultural tour in Kigali with scheduled drop-offs at the Airport or your hotel/residence in Kigali city. Meal plan: Breakfast and Lunch.
End of the 9 Days Rwanda Cultural and Gorilla Trekking Safari.
Your 9 Days Rwanda Cultural and Gorilla Trekking Safari includes;
1 Gorilla Trekking Permit per person.
Game Drive in Akagera National Park.
Ground transport.
Water in vehicle.
Full board accommodation for one night.
Service of an English-speaking driver-guide.
All mentioned activities except for the optional ones.
However, the 9 Days Rwanda Cultural and Gorilla Trekking Safari excludes;
Airfares.
Rwanda Visa.
Luxury drinks.
Laundry.
Tips to local guides & drivers.
Telephone fee.
Visit to the Ethnographic museum.
Personal insurance.
Any other item not mentioned above.